MEET THE HYPATIA TRUST TEAM
Currently the Hypatia Trust is in the process of developing new beginnings. Shorn of the direct responsibility for the care of Hypatia's major collections - our future is for remaking. A number of valuable and unique archival collections remain, and the digital future will ensure an expanding forum for the Hypatia Trust's work.
Those who will help shape that future are our friends and supporters – some as far away from Cornwall as Japan, Washington, Germany, Australia and New Zealand & places in between. But those, who will ensure and sustain the Hypatia Trust, will be local to Penzance, West Cornwall. Our consulting team includes the following and will expand and contract as needed and as willing.
Melissa Hardie - Director
Melissa Hardie remains at the core of the Hypatia Trust which she founded in 1996 to promote the concerns and achievements of women. Her main functions are to sustain organisational features necessary to operate an educational charity in today's bureaucratic world, and to head up the research programme of projects. In 2012, she received an MBE from Queen Elizabeth for her Services to the Arts and Heritage of West Cornwall.
Current projects include the integration of remaining Jamieson Library Collections from deep storage to our newly created headquarters at THE REGENT, Lower Ground Floor, Custom House Lane entrance, 54 Chapel Street, Penzance.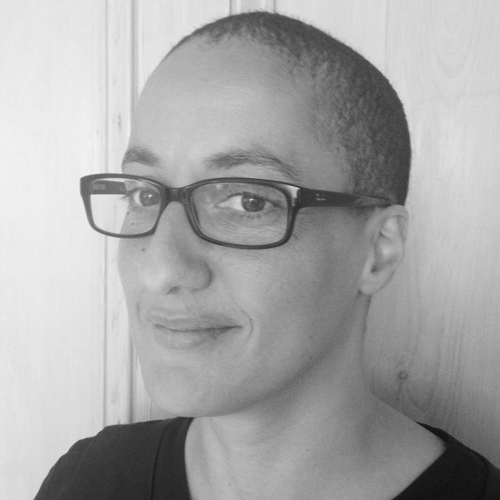 Miki Ashton - Operations Lead
Miki Ashton Studied at the Chelsea School of Art and Middlesex University where she received a BA in Product Design. She was born and worked in London for many years before moving to Penzance, Cornwall in 2003 where she ran several restaurants.
Miki is now the director of her own design consultancy 10 Ten Design Studio and somehow still manages to find time to be Melissa's hardest working right hand woman for the Hypatia Trust! When Miki isn't working you'll find her with husband Justin and faithful pooch Eric out at sea fishing off the rocks. However, despite admitting to rarely catching supper Miki wont give away the location of this her prize spot!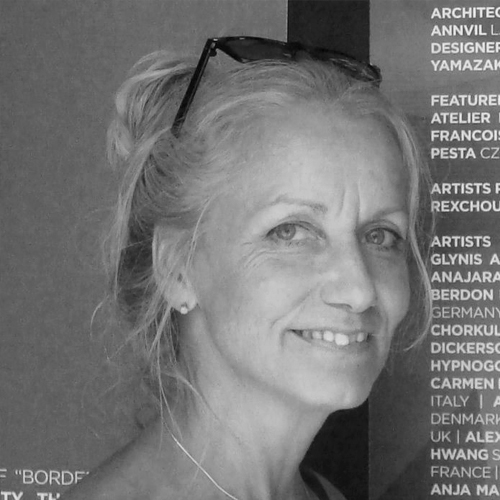 Delpha Hudson - Events Lead
Delpha Hudson is an artist, researcher and writer based in Penzance. Her broad practice is based around women, art, inclusion and representation.
When not in her Bread Street studio working she does freelance work, including research and development for Hypatia events initially at the Chapel street base.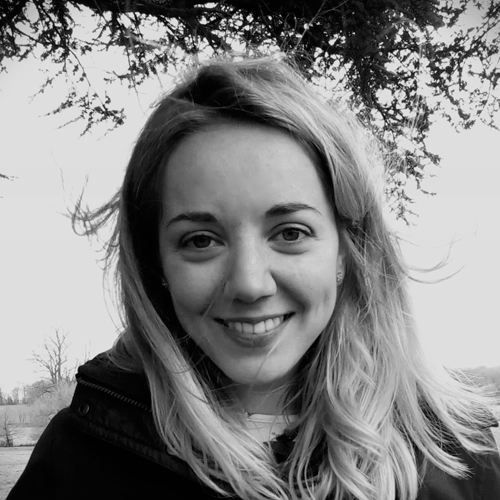 Florence Browne - Social Media
Florence Browne manages the Hypatia Trust's social media and publicity, and has arrived in Cornwall after completing an MA in Ethnographic and Documentary Film at UCL and a BA in Music from Durham.
Alongside her work for Hypatia she works as a freelance filmmaker, researcher and editor, and is busy promoting her most recent film, 'Just As I Am', an exploration of the experiences of gay clergy in the Church of England.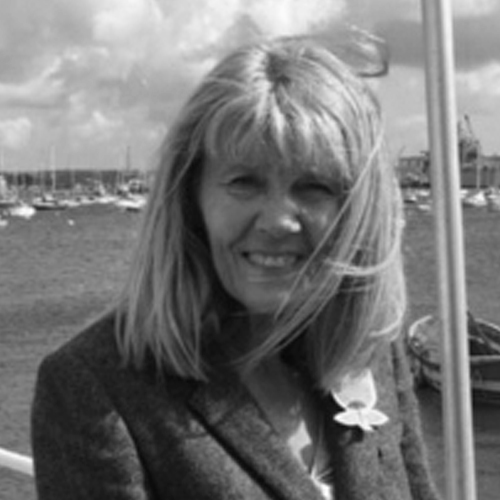 Maggi Livingstone - Lead Archivist
Maggi Livingstone is our lead archivist, archiving the correspondence, notebooks and original manuscripts in the Hypatia Trust collections so that they can be preserved for the long term and made accessible for future generations to enjoy.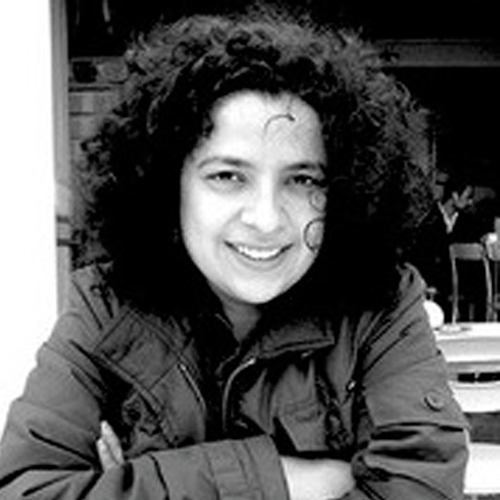 Tehmina Goskar - Collections
Tehmina Goskar runs a heritage practice providing services to libraries, museums and archives. In April 2012 she published Curating the Elizabeth Treffry Collection, and helped the trust win HLF funding for History 51 project to promote awareness of women's heritage in Cornwall.
See our news page for more about Tehmina's new role at the Hypatia Trust as Wikipedian-in-Residence addressing the gender imbalance on Wikipedia.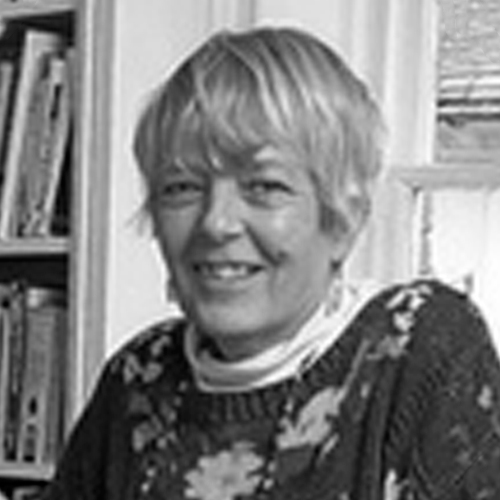 Polly Atwood - International
Polly Attwood is our leader for international links, and the curator for the Collection which focuses on gender equity and advocacy for those who are under-represented or under-served in all countries and communities.
A teacher and multi-linguist, she has lived in France, the USA, and now has settled into her homeland of Cornwall.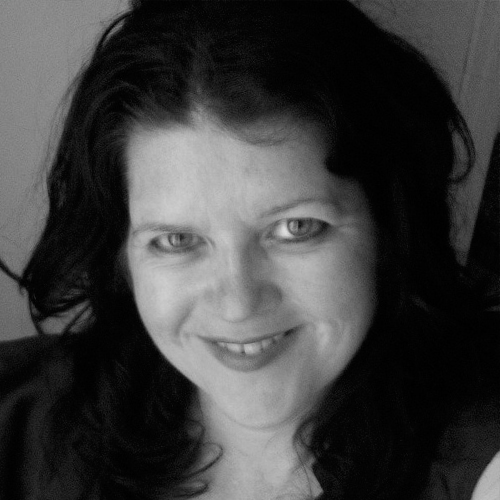 Linda Cleary - Publications
Linda Cleary has taken on the role of reviving the publishing arm of the Trust, Hypatia Publications. She also runs the Free Writers Centre and has has led workshops, schools and tours all over the world including in Hypatia's home country of Egypt.
Her home in the UK is Penzance, Cornwall where she has taught Creative Writing since 1999.
Helen Hoyle as Arts leader, works hard to sustain and expand the Cornwall Artists' Index (CAI), founded and sustained on-line by the Trust and its voluntary team of researchers.
In her own right she is an Art Historian and maintains web-logs entitled Dates in Women's Art (Anniversaries in the Lives of Women Artists) and Women Artists in Cornwall.
Working with her as needed is the web designer Nick Harpley.
Dr Melissa Hardie MBE
Founder & Director of the Trust, Cornwall
Andrew Bell, OBE
Retired Company Director, Cornwall
Philip Budden
Retired dental surgeon, Treasurer of the Trust
Doreen Pinfold
Head of Library & Information Services at Falmouth University, Cornwall
Florence Browne
Publicity Lead of the Trust & Freelance Filmmaker
Linda Cleary
Poet, writer, performer & Director of The Free Writers Centre
Emma Favata
Barrister specialising in civil claims against the police and public authorities, inquests and public law.
Hypatia's Friends represent a wide spectrum of women's achievements, these 33 women have made outstanding contributions in the world of arts, sciences, the media, industry, commerce and learning. Over the years they have taken a special and long-term consultative role to the Trustees, we are very grateful for their support.
+ VIEW THE FRIENDS OF HYPATIA:
Kate Adie OBE (Broadcaster and international correspondent, Courage in Journalism Award 2011, London)
Jordie Albiston (Poet, playwright and academic, Melbourne, Australia)
Rupam Baoni (Poet, author and painter, India & London, UK)
Caroline Carver(Canadian-English poet & broadcaster, Hawthornden Fellow, Cornwall)
Professor Mary Ann Caws (Academic, art historian, New York City)
Dr A E L Davis (Academic, Mathematician, Imperial College, London & Australia)
Professor Maria Dzielska (Author of Hypatia of Alexandria, Jagellonian University, Crakow, Poland)
Professor Penny Florence (Author, Emeritus Professor of Fine Art History and Theory, The Slade School of Fine Art, London & Cornwall)
Barbara Flynn (Actress, classic & contemporary film, TV, London)
Theresa Gilder (Sculptor, Teacher, Penzance, Cornwall)
Dr. Jane Griffiths (Poet, Fellow of Wadham College, Oxford)
Professor Amy Hale (Anthropologist, On-line learning specialist, Oakland, California)
Anne Harvey (Actress, broadcaster, poetry and literary anthologist, London)
Elma Heidemann (International Health consultant, author, Ottawa, Canada)
Joanna Hodgkin Hines (Novelist & biographer, London)
Dr Barbara Hosking CBE (Women's issues & broadcasting, London & Cornwall)
Alice Kavounas (Poet, lecturer & tutor, The Lizard, Cornwall)
Professor Cheris Kramarae (University of Oregon Centre for Women's Studies, Eugene)
Dr Nancy Lane (Cell biologist, Founding Director, Women in Science & Engineering Initiative (WiSETI), University of Cambridge
Lee Langley (Novelist, film script-writer, journalist, Richmond, Surrey)
Professor Patricia Laurence (Academic, biographer, critic, New York City)
Professor Kath Melia (Academic, social scientist, author, Edinburgh, Scotland)
Professor Pamela Gerrish Nunn (Author, art historian, curator of exhibitions, Christchurch, New Zealand)
Sally Sedgman (Performance artist, broadcaster, public speaker, Devon)
Wendy Shillam (Architect & town planner, expert in 'green eco-development', London)
Professor Sabine Sielke (Academic, Director of North American Studies & Women's Forum of Gender Studies, Bonn, Germany)
Heidi Stephenson (Author, playwright, animal rights campaigner, Totnes, Devon)
Dr Katherine Russell Tait (Biographer and critic, Porthcurno, Cornwall)
Dr Ann Thwaite (Prize-winning biographer and lecturer, Norfolk)
Professor Johanna van Maanen (Nursing Sciences and administration, Netherlands)
Professor Dame Marina Warner DBE, CBE, FBA, FRSL (Author, academic, Reith lecturer, etc. etc.! London)
Julia Watson (Actor, classical and contemporary, TV & stage, author, London)
Professor Amy Hale, Independent scholar, consultant, Atlanta, Georgia
Sharon Wright, Author, journalist
+ VIEW HYPATIA'S FRIENDS REMEMBERED:
John Ryton Andrews, 2008
Wilhelmina Barns Graham, 2004
Andrea Garrihy, 2016
Dr James (Jim) Gibson, 2005
Lady Mary Holborrow, 2017
Jessica Mann, 2018
Frances Partridge, 2004
Dr Elspeth Pope, 2013
Hilary Richings, 2015
Professor Charles Thomas, 2016
Hon David Treffry of Place, 2000
Eva Tucker, 2015
Marion Whybrow, 2015
Veronica Janas, 2016
Esme Stanford, 2017
Sarah Fermi, 2018
John Sansom, 2019
We are immensely grateful to the following people and organisations who have made significant donations to The Hypatia Trust since its foundation in 1996.
+ VIEW CURRENT & ONGOING SUPPORTERS:
Budden family (Cornwall)
The 20-40 Project (London and Cornwall)
Andrews-Westlake family (Exeter, Devon & Cornwall) 2009
Community Chest (Penwith Community Development Fund) 2006
Cornwall Council (Arthur Q Couch Fund)
Cornwall Counselling Service (C & J Leigh)
Eric and Deirdre Dare (Truro)
Exeter University Special Collections & Libraries
Healthy Living Initiative (Small Grants fund) 2006
The Heritage Lottery Fund (History 51) 2012-13
The Heritage Lottery Fund (Morrab Stables development) 2017
Home Front Recall (2006) Heritage Lottery Fund (The Land Girls of Cornwall)
Norna Jamieson (London & Shetland) and family
Daphne & James Laing of St Andrews Scotland
The Millennium Fellowship Programme (2000) National Lottery
Friends of the Morrab Gardens Penzance
Penwith District Council
Penzance Town Council
Dr Elspeth Pope and Professor James Holly and their family 2013
Tabb House Publishers (Padstow) 2012
The Tanner Trust (UK and Cornwall) 2007, 2013, 2016
Architectural Heritage Fund 2018
Langdale Trust 2018
The Hypatia Trust is one of very few organisations in the UK dedicated to promoting education and research in women's studies, and supporting the intellectual endeavours of women so that their contributions are maximised.